Meet Jerry Muskrat!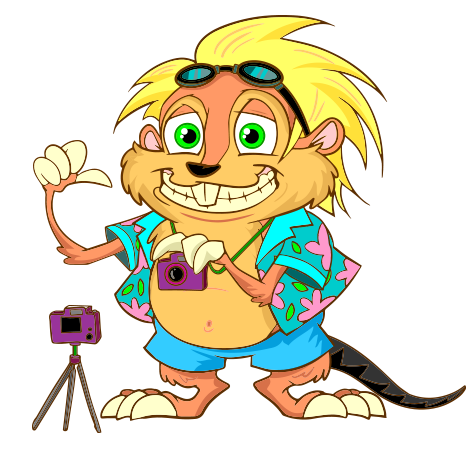 Jerry Muskrat is a dude who likes to dive into adventures and paddle his reed raft wherever he can. He has an easy laugh and mellow attitude... just DON'T ever call him a rat! When he's at home, Jerry relaxes in his house in the river bank and likes to punk his friends Paddy The Beaver and Chatterer the red squirrel.

Join Jerry as he paddles his way through adventures in the cities of the Great Lakes and Saint Lawrence Seaway in his series "Gears of Time." The Great Lakes hold over half of the world's fresh water, and are the heart of the United States and Canada's population and industry. Jerry is going to meet the people, animals, and history that made it happen. He is also on a mission: he will try to gather all the missing pieces and gears of Captain Nemo's time machine, while watching out for King Karp and The Invaders.

Jerry Muskrat episodes, stories and educational outreach are created by Kidoons in partnership with museums, national historic sites, and organizations.